Skip to Content
Your Go-To Source for Residential Excavation Services
Parrish Excavating, Inc. has delivered outstanding customer service since 1972. And since we acquired Davenport Excavating in 2019, we have taken our services even wider. We can provide residential excavation to Quincy, MI, Coldwater, MI, Hillsdale, MI, and the greater southern Michigan region. Our reach extends into northern Indiana and northwestern Ohio. How does commercial excavation differ from residential excavation? In scale. Typically, our residential projects are smaller. If you are installing a new storm drain, we can help. If you need earth excavated for a home addition project, we're your go-to source.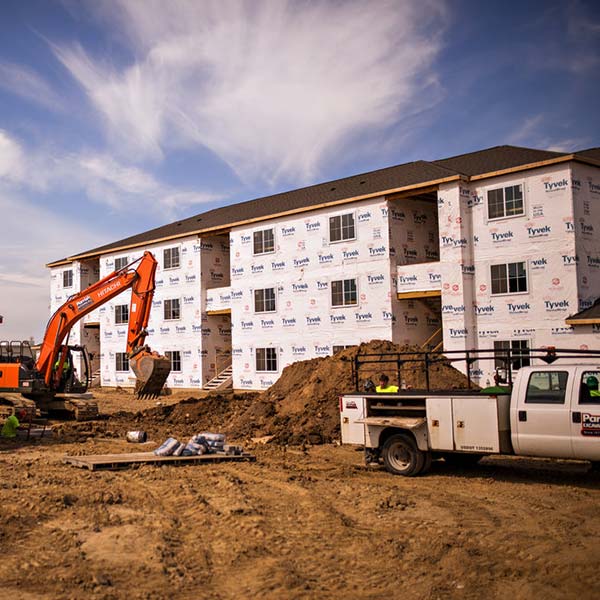 What to Expect From Parrish Excavating, Inc.
We're much more than bulldozers and backhoes; we're a versatile group capable of handling complicated projects. We can help you navigate the permit process and provide project management services, both of which are invaluable during widescale projects.
What We Offer
Sanitary Sewer Collection Systems
Sanitary Lift and Pump Stations
Sanitary Force Main Piping
Water Main and Water Distribution Systems
Storm Sewer Collection Systems
Retention and Detention Basin Development
Rain Gardens
Specialty Storm Sewer Systems
And More
Experienced and Capable Residential Excavating
At Parrish Excavating, Inc., we perform a variety of residential excavation types. Depending on your property's soil, we need to use specialty equipment to create the holes and trenches you need. We might try what is called a cut and fill or perform trenching. If we must excavate rock, we have the equipment required to dislodge and move it from one location to another. We also know how to perform footing excavation and dig for basements. Our versatility, knowledge, and experience are qualities that enable us to tackle most challenges. Our executive management team and project superintendents have over 250 years of combined experience. This doesn't mean we've seen everything, but we are blessed with a wealth of experiences that help us as we work with you.
Contact Us Today to Schedule a Consultation!